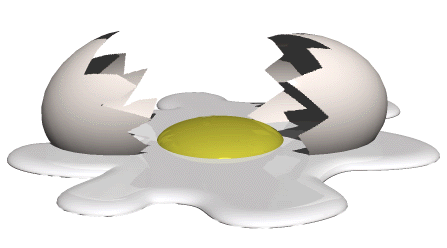 5/20/99
That's it! It's all over. The Farewell show was last Friday, and it went incredibly well. A ton of our loyal fans showed up and danced and cheered us on. The turnout was much better than we anticipated, and we really appreciate all the folks who came out. Unfortunately, because Freebass had some transportation difficulties, the show got off to a very late start, so we apologize to anybody who may have missed it because of that. Thanks to Freebass for mentioning us a bunch of times in their set. Sob, I'm almost in tears just thinking about it now. :( Anyway, we've got pictures from the show which we'll be posting, and our good friend Carolyn Chu video taped the show for us. I plan on posting some clips from the show once I get a copy of the tape. If you're interested in a copy of the tape, e-mail sam at b-o-z-o-s dot com and I'll try to make the necessary arrangements. We should have CD copies of Live From Cleveland 2 available soon, too, if you want to order one of those. And some day we'll get our second studio demo done and make that available. Now, though, you can enjoy the many .mp3's posted on our Songs page. Beyond that, we welcome any comments you might have about our music, and we'll miss everybody a whole lot. Chicken Fried Funk signing off.
5/14/99
Well, tonight's the night, folks. It's the night of our Farewell show, and I hope you can be there. It's going to be a good time, and we'll be funking out with our good buddies in Freebass. Check it out if you can, and check out our .mp3's, too. And if you're in Cleveland area, looking to start a funk band, let me know, as I'll be sticking around here too.
4/18/99
Well, I've been putting off an update for a long time. I guess I've been in denial, but I can't deny it any longer. Chicken Fried Funk has reached its end. :( Unfortunately, founding members Dave and Ryan are leaving Cleveland in May, thus making it impossible for CFF to continue. So, the three new shows listed on the Dates page will be our last shows ever! If you still haven't seen us live, these are your last chances. In case you can't make it, I've posted 13 new .mp3's to the Songs page. These .mp3's comprise in its entirety our 75+ minute long performance on Live From Cleveland on 91.1 FM WRUW back in January. That's over an HOUR of new .mp3's for you all to enjoy! Plus, we finally cut the vocals for our second studio recording. We hope to get the final mixing and mastering done on those tracks before we break up. As soon as that's all finished, I'll post .mp3's of those tracks as well. If you'd like a CD or a cassette of our first studio recording ("uh?") or our second studio recording ("uh-huh!") or Live From Cleveland 2, please e-mail me or Dave and we'll hook you up. In other news, because of his imminent departure, drummer Ryan decided it would no longer be feasible for him to play with us, so accompanying us on drums for these last shows will be Darshan Variyam. We were very fortunate to be able to find a substitute drummer on such short notice, and we're very greatful to Darshan for helping us out. Anyway, come see us, or order a CD or cassette, and if you're in the Cleveland area and are looking for a guitar player, contact me, Sam, as I will be sticking around and will be looking for a new project.
3/3/99
Well, unfortunately we've had to pull out of the show with Mr. Tibbs Thursday because Ryan is going to be out of town that night. You should still go, though, to support the incredible Mr. Tibbs. I talked to Ted from Mr. Tibbs Monday and he said that the Thursday night Euc shows have been gaining some serious momentum, so get in on it! For those of you at Case, it's just a couple minutes away from the North side residence halls, close enough to walk to. Anyway, we're back to a blank schedule now, but we'll be changing that when we come back from Spring Break in two weeks. The shows this past weekend were great. The Cinci show was a lot of fun, and Freebass once again proved to be one of the most entertaining bands I've ever seen. Loads of thanks to those guys for having us down, it was a great time and a great experience. The Grog Shop show the next night with Johnny Socko went really well also. The Grog was packed, we played well, the audience reacted well, and everybody had a good time. What more can you ask for? Well, how about a phenomenal headliner? Last year when we opened for them, I didn't get to see Johnny Socko's set, but this year I stuck around, and I was really impressed. They put on an amazing show, and the crowd absolutely loved it. It was nice to hear them do most of the songs off the CD of theirs that I bought last year, which I couldn't hear then. Well, that's it for now. As for me, I'm off to Los Angeles next week for Spring Break! Yeah! It's going to kick ass. For those of you who aren't leaving this fantastic Cleveland weather next week, remember, there's always the funk to heat you up. Which reminds me, there'll be another Mr. Tibbs show next Thursday, which would be a good way to liven up the week...
2/23/99
The show with Freebass at Peabody's went really well. We had a great time, and Dave and Phil stuck around to see Freebass, who they said were amazing once again, of course. Unfortunately, I didn't get to see them. That's OK, though, because Friday we're opening for them in Cincinnati!!! Yes, that's correct, we'll be opening up for Freebass in their hometown, before a crowd of rabid fans. We're all very excited about this, to say the least. So, cancel your plans, pack your overnight bag, and get ready. If you need a place to crash let us know, and we might be able to help out, at least with suggestions.,, especially if you're a young, beautiful, single woman.
2/11/99
It's final, we lined up that other show I mentioned before. We'll be playing second on a bill headlined by Johnny Socko on Saturday the 27th at the Grog Shop!! It'll be a sweet show, with a packed crowd, so GO! That'll be another three shows in three weeks thing for us, it should be fun. We've still got tickets for our Peabody's show on the 20th with Freebass, so get in touch about that soon.
2/8/99
Woohoo! The show on March 4th with Mr. Tibbs has been confirmed! It'll make a nice prelude to Spring Break, for us CWRU students. We'll be playing an hour long set, which will allow us to play several more songs than we usually have time for. We should have some new originals, and/or covers, by then to keep you guessing. Plus it'll be another chance to see the always reliable Mr. Tibbs. They're going to be playing the Euc every Thursday starting the 18th, so you know where to find them. We also have tickets for the Freebass show, which are only $5! Let us know if you'd like to buy or reserve tickets for that show. We're still working on trying to line up a gig at the Grog, and we're going to see about setting something up at the Rhythm Room. Stay tuned.
2/4/99
Never fear, more shows are here!! We've lined up a gig opening for Freebass at Peabody's in the Flats on Saturday the 20th. I guess we'll be the first of three bands, with Picadilly Circus playing second. It should be an awesome show! We're seeing about another show sometime after that at the Grog Shop, as well as another gig opening for Mr. Tibbs at the Euc. Mr. Tibbs will be playing the Euc every Thursday night starting the 18th, so go check them out, they know how to get the booty movin'. Then we'll probably have another couple weeks without any shows because of our Spring Break. Last week we played The Spot, and had a total blast! The turnout was really great, and lots of our good friends (as well as some cool new friends) got down up front. The set went well, including the five new covers we learned in the two practices we had before the show. We played a couple Meters songs, "Doodle Oop" and "Funkify Your Life," and three Chili Peppers songs, "If You Have to Ask," "Funky Monks," and "Sir Psycho Sexy." It was a great show, and hopefully we'll get to do another Spot night like that. The next night was the Live From Cleveland gig, which also went well. We got some good recordings of good performances of a few of our really new songs, including a couple of the Chili Peppers covers. I'll be posting new .mp3's taken from that recording soon, so keep your eyes peeled. That's all for now, but stay tuned for more details about those possible upcoming shows.
1/25/99
Yeah!! The show Friday absolutely rocked!! Not only did we play to the biggest crowd we'd played to in a really long time, but the crowd was completely alive, dancing and applauding like crazy. It was a blast and if you missed it, you really missed out. You've got another chance to check us out, though, in just two days! We'll be playing Wednesday night at the Spot on the north side of campus here at CWRU. It'll be free, plus we'll be playing all our new songs, and some covers we know you're going to love, including songs by the Meters, the Ohio Players, and the Red Hot Chili Peppers. We'll be there all night so swing by and shake your booty.
1/18/99
Last night was our show at the Grog Shop, and it was a lot of fun. We were the only band, as it turned out. We played all our new material, including the song we wrote over New Year's, the song we wrote last week, and a cover of "Brick House" which we learned yesterday. Everything went really well, especially the cover, which we ended our set with. All the good folks who came out were dancing and having a good time, which we all appreciated greatly. Hopefully the Euc show Friday with Mr. Tibbs will go as well.
1/13/99
Yeah! I finally talked to Steve from the Euc today, and as I had hoped, we got on the bill for Mr. Tibbs' show there on the 22nd! Also, we've got another show at the Grog Shop this Sunday, the 17th. We're going to be pretty busy for a couple of weeks here! Plenty of opportunities to come see us and hear all our brnad new material. Just yesterday we put the wraps on another new song which we are all very pleased with, to put it mildly. We've got at least one more we're going to put together for Sunday's show, so do check it out. Don't forget, no school or work the next day!! You can party all you want, or at least you can party as late as you want. That's three shows in ten days, followed by our radio gig, which will be a good opportunity for y'all to get your own recordings of our old and new songs. If you can't tune in to 91.1 FM WRUW on Thursday the 28th at 10PM, we'll be getting a CD-R of the show so look for ouw new CD ordering page when that and our second demo are done.
1/2/99
Hello! Well, Eric Yeargan couldn't make it to Cleveland, so last Wednesday night was our debut as a four man band. It went very well, especially considering that our rehearsal earlier that day was really the first time we'd tried to play without Eric. We even managed to put the finishing touches on a new song that day and debut it at the show. Granville, who are so cool they actually helped us carry some of our gear in, completely rocked as usual. They're also down a member, working as a trio now, because their keyboard player moved on. Surprisingly, a few of our good friends and loyal fans managed to come out to see us, even though we figured no one would be in town. Many thanks to them. The next night we went to see Freebass bring in the New Year. That was an amazing show, the openers were absolutely phenomenal. They're a band from Cleveland called "Son of One" who we may try to play with. They're going to be playing The Rhythm Room on Thursday the 7th, so if you want some heavy funk, be there. Freebass came out just before midnight and counted down to the New Year with the crowd, then started off the year on a monstrously funky note. They didn't let up for almost two hours, keeping the crowd dancing the whole time. During a break down near the end, a friend of the band got up on stage and proposed to his girlfriend, it was the smoothest thing I'd ever seen! Congrats and good luck to them. At the end of the show, Freebass started inviting people up on stage, until the stage was full of people dancing and singing. It was a great time. Next week we hope to finally cut vocals and finish the new tracks, and after next weekend we're going to be working on a couple new songs to play at The Spot and on the radio. Also, we got a call from The Grog Shop so hopefully we'll be booking a show with them this week. Stay tuned for any new developments.
12/24/98
A quick update about the Marillion Tribute CD, which is finally really coming together, thanks to the efforts of coordinator Gina Achord (many thanks to Gina for putting in the time to bring it all to a head). Our master of Cannibal Surf Babe has been received, and is all ready for incorporation onto the disc. If you want to find out more about the whole project, or if you'd like to order the disc, or if you like to see a track list for the CD, or if you'd like to enter a contest when you preorder the CD, here are the relevant links:
Tribute CD Main Page
Track listing and CD cover art
Order the CD by check or money order
Preordering contest
Interplast, the charity that receives all proceeds from the disc
Order the CD by credit card
That should be all the links on the subject. So go out and preorder the CD, and help third world children, and tell everyone how good the Chicken Fried Funk track is!! Anyway, don't forget that big show the 30th at Peabody's with Granville. Happy holidays, and funky New Year!
12/14/98
We've got some new dates and some news on the progress of the new demo for y'all to peep. Our demo should be ready for the new year, as Phil will be recording his vocals and we'll be doing the final mixing around the time of our next show. That leads me to the next piece of news. We've got a gig lined up for December 30th. We'll be playing at Peabody's for the first time in quite a while. We're going to open up for Granville again. If you haven't seen them, they're an awesome jam band from Cleveland who always put on a good show. Beyond that we just got a show at The Spot on the North side of campus right here at CWRU. UPB next semester will be setting up The Spot as a weekly hangout where people can go and listen to free music while eating cheap wings and drinking beer. Yes, there will be beer, for students of the legal drinking age of course. It's a really good idea and a good way to liven things up around campus, so do come out and give UPB your support. In addition to copmlaining when they do something stupid, it's our responsibility as students to support them when they do something smart for a change! Anyway, that's the news, any updates will be posted here, although we'll be on vacation for a couple weeks starting Wednesday so there probably won't be many updates.
12/5/98
Last night and today we went back to the studio with our old buddy Mike Seifert of Romans Go Home to record our five new songs. We got the music done live last night and today, and we're going to head back this week to do the vocals and final mixing. It sounds sweet so far, we're all really excited about it. We're still working on potential end-of-the-year shows, no concrete news on that yet. Keep a look out for our new demo, it'll rock your world!
11/19/98
Last night we rocked out at the Rough Rider Room. It was a fun time, thanks to our loyal fans who hiked up the hill to see us and actually danced, too!! The show started off with some classical guitar, followed by a little good old fashioned rock and roll. Then Marc Satuffer's latest band, "The Bedroom Legends," played a set of hardcore punk rock. Then it was our turn. A couple of the bands didn't show, so we had basically as much time as we could fill. So we played every song we've got worked out with Phil, then Phil joined the audience and the four of us played a couple jams and some of our old tunes, including old favorites "Strange Nights," "Belong," and "Until the Next Time." We had a ton of fun, and got a good long workout. Many thanks to UPB for setting the whole thing up. We're working on getting more shows before Eric leaves, including a very special holiday show. More on that as it develops...
11/15/98
Last night was the Freebass show and it was amazing! We debuted a bunch of new material and Phil's vocals on a few songs, as well as a cover of "Girls of Porn" by Mr. Bungle which everybody enjoyed. After our short set Checker played a few funky jams then brought in the "hard core." After that, Freebass delivered the goods, playing hard-driving song after song keeping the audience dancing for well over two hours. If you're going to be in town the day after Thanksgiving (Friday the 27th) you should go see Freebass play with Three Penny Pussy at Peabody's, and if you're going to be in Cleveland for New Year's, you can shake your booty into the New Year with Freebass at Peabody's. In other news, Javo showed up Friday out of the blue, to reveal that he somehow got a 10 year visa so he can come and go as he pleases in the States now for 10 years! That was really bizarre, seeing someone who last we'd heard could not legally set foot in the US for 2 years. He came to the show to check our new sound out and had a blast. We love you Javo! Also, we discussed what we're going to do about trying to get our cover of Cannibal Surf Babe ready to go onto the Marillion tribute CD. The new CFF is now coordinating schedules so that we can get back into the studio to record all our new material before the end of the year. So, keep your eyes peeled for a new release for soon. Also, we're going to try to get more shows before we all leave for Winter break. So, stay tuned.
11/2/98
Aw yeah!! We just lined up an awesome show tonight at the Grog Shop. We'll be opening for Free Bass again on Saturday, the 14th!! In the number two slot on the bill will be Checker who we played with once at the Euc. It will be a n all night long good time. We're going to be playing all our new tunes, as well as a couple covers: "Always on the Run" by Lenny Kravitz and "Girls of Porn" by Mr. Bungle. If you know who Mr. Bungle is, then I'm sure you know you're in for a real treat! So, here's the deal. Saturday the 14th GO TO THE GROG SHOP. YOU WILL HAVE FUN.
10/31/98
Happy Halloween! OK, there's a little news too. First, that second clip I recently uploaded is actually from a song called "Sweet Marie," not "Scarlet." Second, the URL for the Marillion tribute page with the list of candidate songs is actually http://www.joyspot.com/tribute/ and not what I had it linked to earlier. Today's the last day to vote, so if you're reading this today, please go and listen to the songs and vote for your three favorits (one of which will hopefully be ours).
10/24/98
I posted a couple one minute clips of two of the new songs we have put together with Phil. The first one is our new set opener, "Funkzilla." The second one is a mellow groovy tune called "Scarlet." These are rough live recordings from our second rehearsal with Phil but they sound pretty decent and show what we sound like in our current incarnation. Enjoy!
10/21/98
There are a couple tidbits of news to post. First we've got a little campus gig lined up. We'll be playing at the UPB Student Musician Night (at The Spot?) in November. Still no new off-campus gigs lined up yet, though. On a different note, apparently the Marillion Tribute Project has been resurrected. For a variety of reasons, our cover of Marillion's "Cannibal Surf Babe" is not yet on the list of candidates for the tribute. So, if you'd like to see us on a cool tribute CD, please e-mail the person who is now in charge of the whole thing, Gina Achord, and tell her that you'd really like to at least see our song added to the list of candidates or even included on the CD. Even though our song is not on the list yet, fans responded well to our cover, saying it beats many of the other submissions in both recording quality and musical originality. Go us! So check out the song on the songs page if you haven't already. You can check out the other candidates at the Web site for the tribute here.
10/10/98
Well, the show last Thursday went pretty well. A band called "Buspocket" showed up and played first for about an hour or so. They were really great, they were kind of a free jazz/fusion sort of thing. Then we got on and played for about an hour and a half straight. We were planning on taking a break after a while, but I guess we completely forgot about that. We played all the new songs we have worked out with Phil, including one that we just put together two nights before the show, which we're all very excited about. We covered Time with Phil and he helped out on PAB, as well. Phil did a great job again. Then we also played a whole bunch of old tunes, including old favorites Strange Nights (for Carol), Coming To You, and Lost (the very first song we ever wrote as a band). It was a good show. Now we're going to be concentrating on putting together more new material, and working on redoing a couple of our old tunes with Phil, before we get any more shows lined up. New dates will be posted here first, so check back regularly.
10/5/98
Wow, history does indeed repeat itself. Again I neglect to update the page for weeks even though we had a show. I'm losing it!! :( Anyway, we've really got some news this time. We've picked our new singer, and the winner is Phil Ajjarapu. Those of you who went to our show at the Rhythm Room on the 26th got to see him in action on a few of our new songs, including "Funkzilla." He will be coming out again this Thursday, when we will once again be playing the Rhythm Room. We're all excited about bringing Phil aboard and we're eager to get to work on more new songs to go with the half dozen or so we've written this semester. So that's the big news. The other news is our show this Thursday at the Rhythm Room. As far as we know, we're the only band listed, although we haven't been able to get ahold of the booking dude there to confirm this. If that's how it winds up, we may be dipping into the archives for some old tunes, as well as really for real playing some improvised jams this time. If we're the only band, though, we may also look into trying to find another band who could play with us. We will hopefully get the details worked out tomorrow, and I will post them when I get them. Look out for a new batch of fliers tomorrow. The other news is about our last show. We played the Rhythm Room, gotta love that place, with a band called Granville. It was a really good time, we had fun playing and felt happy with our performance, and enjoyed Granville a lot. They were really nice, cool guys and we talked with them for a while before, during, and after the show. Hopefully we will play with them again some time. So that was cool. After this Thursday we don't have any shows lined up, although we may be playing the next MCWRU show, depending on the date of the show. It may be the Friday night before Fall Break, which would be bad, but I don't know the date for sure yet. More on that later. I replaced almost all of the new .mp3's I put up with different, higher quality copies. The ones I put up initially were twice- compressed, so they sounded kind of wierd. Now, all but Cannibal Surf Babe are the original compressed files so they should sound much better. The original CSB got chopped off near the end, so I didn't replace it. I'm going to post some .mp3's of us working on new tunes with Phil soon, so keep a look out. See ya!
9/14/98
Well, it's taken me a while to update the page even though we had an awesome show which I should've written about immediately. Anyway, our show with FreeBass was incredible. It turned out that the other band on the bill was Mr. Tibbs!! So we got to play a quick 7 song set (debuting 3 new songs, including "Funkzilla" which we opened with) then got to see two amazing funk bands for free! Mr. Tibbs played a really tight set and the crowd loved it. FreeBass blew everybody away though, they were amazing. If you missed seeing both those bands on the same bill, you really missed out. FreeBass's CD should be out sometime in October, so keep your eyes peeled for it. We've already got another 3 songs in the works for our next show, at The Rhythm Room on the 26th, and we may even pull out some old ones that we haven't played in ages. We're going to use everything we've got because we're going to have to play for as long as we can. We tried out another singer tonight, and we'll be trying out another sometime this week, hopefully. It's unlikely we'll have a new vocalist in place by the the show, but we may have something planned. We'll see. It should be a good show, at a cool place, with Granville who I hear is a really good band with a good sized Cleveland following. So come check it out, it's only $4 with a college ID, $5 without. Expect to see fliers around CWRU and more soon.
9/2/98
Oh boy!! Tomorrow night is our show at the Grog Shop opening for FreeBass. We had a phenomenal practice tonight, so we're all really hyped up for the show. IF you go, you won't be disappointed. We've got four new songs to show off, each one guaranteed to make your rumps bump and jump. One of them even has lyrics, and boy are they cool. So look the f*** out! OK, I'm getting carried away. We're going to rock, so you have to go!! I posted 70 fliers on campus today, hopefully that will get some people out there. Tonight we talked to someone from 2nd Half who said he liked our sound a lot and that they wanted to try to book some shows with us. We've got another show now, also, a "co-headlining" gig on September 26th, a Saturday night, at the Rhythm Room. I'm really going to get onthe ball with the advertising this time, and we want to cover a bigger area this time too, including Coventry, John Carroll, and CIA. You must come to that show!!!! We may have a new vocalist too, but I can't say much about that right now. What I can say is that tomorrow night's show is going to be f**king incredible, so be there.
8/28/98
Hey! Well, we didn't play that instrumental show at the Euc because Yeargan had to skip town before then. We are playing this Thursday, though, and it's going to be an amazing show, so you should definitely plan on being there. Freebass, the bass player from the awesome funk band SHAG, has gone solo, and his band will be playing the Grog Shop in Coventry Thursday, September 3rd. Us and maybe another band will be opening the show. We don't have a singer yet, but that won't stop us from rocking out completely. We've got a few new instrumental songs we're working on that we think will kick ass and we're going to try to do shorter versions of some of our old songs too. So, be there. We're looking into getting a show at the Rhythm Room too, and I'll post news of that if it happens. We still need a singer, so if you live in Cleveland and want to front a funk/rock band, call or e-mail us (the numbers and addresses are down there somewhere).
7/8/98
Hi, we're still here, don't worry. A two month lapse of updates this time. I'm getting lazier and lazier! Well, the bad news is that Javo has returned home to Venezuela, so we are looking for a singer and a keyboard player, or better yet, someone who can be both. If you live in the Cleveland area and would be interested in trying out, call Eric or Sam or Dave at 421-9418. We have posted a bunch of fliers around town and have gotten a few calls, so hopefully we'll find just the right person sometime soon and we can get back to rocking out. Our last show, at the Euclid Tavern, went really well. We had one of the biggest crowds we've ever played for, and everybody was cheering and dancing and having a good time. We played really well and had a blast, and met some, uh, interesting people too. Plus we finally got to play the Euc. Also, the tracks we recorded in the studio in May turned out really really well, and we should have a bunch of brand new .mp3's to post soon, some new recordings of old songs and some new songs too. So that's the good news. While we search for a new singer, we are going to try to perhaps play an instrumental show at the Rhythm Room. If that happens I will post the date here. Again, if you live in or near Cleveland and are interested in singer and/or playing keyboards with us, call 421-9418 and ask for Chicken Fried Funk, or e-mail sam at b-o-z-o-s dot com or Dave or Eric.
5/18/98
Geez, where'd the time go? Somehow in the hustle and bustle of semester's end, I neglected to update the page for a month! It was a busy month too. First, there was the gig at the Phantasy. That was fun, it's a really cool club, and Not So Blah was cool too. Then there was the Springfest. That wasn't quite so cool. It was kind of muddy near the stage, and there were various other factors which made it a less than wonderful experience. Then we had another show on short notice, this time at another place we hadn't played before, Wilbert's Bar and Grille. We played with a band called the "Little Blue Crunchy Things", a jazzy funky, hip-hop group, sort of. They were really cool. Wilbert's is a nice place. Then, last but not least, was the show at the Rhythm Room with Psychic Mind Erase, an experimental avant-garde jazz group. Also, Friday and Saturday we spent several hours over at Great Tracks Recording doing some live recordings of 6 of our songs (7 if you include Punk Ass Bitch). Mike Seifert from Romans Go Home did an awesome job making it all sound good and we had a blast doing it. Javo cut his vocals sometime last week, and he and Dave and Bauer mixed and mastered Saturday. Next up, we reunite in Cleveland for our last show with Javo as our frontman. :( If you don't show up, you'll break his heart, so get your sorry butts out there. We're playing with a band called "Three Penny Pussy" who sound very interesting. Apparently they drew a crowd of about 500 people to their previous show (at Peabody's) so it could be a big night. After that, who knows?
4/15/98
The Peabody's show last night was quite uneventful. We're looking forward to the Friday night show at the Phantasy! It turns out we were never really booked for this Friday at Peabody's, it was all a mixup. So, it'll be just the one show. Then the Springfest the next day, which, weather permitting, will be a lot of fun. There's a slim chance of another show, at the end of May, but it could just be a red herring. We'll find out the details soon and post 'em.
4/10/98
We have free tickets to give away to our show this Tuesday night at Peabody's with crowd-pleasing reggae band B.E.Mann and the King Ov Hearz!! Call 754-1976 or 754-1975 (ask for Sam or Dave, respectively) or e-mail Sam at b-o-z-o-s dot com or Dave to get your free tickets! We're working out the details of Friday night, trying to figure out if we're going to be playing one show or two.
4/9/98
Well, folks, it's been a long time since the last update, but we've got some extremely bad news. It looks like Javo will be returning to Venezuela this summer after he graduates in May. So, after the show on the 9th, we won't be playing any shows until we get a new singer, unless we decide to play instrumentally for a while. We do intend to keep together and try to find a new singer, even though nobody will ever be able to replace Javo. Our long-term future is uncertain, but our short-term future looks good. We've got four shows lined up, with a potential fifth show which would be on the same night as one of the four we have already! Plenty of opportunities to see us, so don't miss out on our "Farewell Tour" of sorts.
3/23/98
Last night we played the Grog Shop with Boodah's Toothbrush and Sugarcane, both bands from Kent. The fourth band, Granville, from Mentor, wasn't there so we went on first around 10PM. We played really well and had a great time, and the crowd (which consisted of Mark Jeffers who we are forever indebted to, and later in our set three people we didn't know, as well as the members of the other bands and a few of their friends) said they enjoyed the show. There wasn't a single unhappy audience member, we know this for a fact. So, we played and had a great time, then we hung around and watched Boodah's Toothbrush kick some serious butt. You can't funk with the Boodah, you know? They were really good and cool guys too. We also found out that we're playing with them again at Peabody's on the 17th. They're awesome, so check it out. Then we dropped our equipment off at home, and went back to catch the rest of Sugarcane's set. They were also excellent, and they had a special guest sax player jamming with them on some of their songs. They're playing this Phriday at Phantasy. We may play with them again some time in the future hopefully. So it was a great night, we played well and got to watch two awesome bands, and we were just happy to musically fit in and have a good sound system and a good time, plus we didn't have to clean up after ourselves! Now we've got a bit of a break before our next show, but it should be an awesome one, so keep an eye out for us when we starting hocking tickets for some meager amount, OK?
3/22/98
Last night was the MCWRU show at the Spot. It was loads of fun, all the other bands were excellent. If you're looking for an awesome, awesome blues band, something I haven't seen around lately, you have to check out Catfish. They were amazing. Tonight's the Grog Shop show, hope to see you there!
3/18/98
Wow, busy busy busy. Last Saturday we played at the Rhythm Room for the first time and had a great time. I think we all liked the unconventional layout of the place (the stage and "dance floor" are in the middle of the place and a floor below the bar around the perimeter on the first floor). The other band, B. E. Mann and the King of Heartz, decided to play first, so they played from about 10 till about 12:30, then we went on and played till I don't know when, probably 2 or a little later. The other band was a raggae group that's been around for a while, so they had a lot of people there. Fortunately for us the place didn't totally clear out before we started playing, so we saw some new folks on the dance floor. We took the opportunity to play a lot of different songs and jam out a bit with them, as well as play an instrumental song and an instrumental jam which all went pretty well. It was lots of fun, and Dave's sister managed to personally put a large dent in our $100 beer tab. This Saturday we're going to be back at The Spot on North Side to wrap up the MCWRU show there that night. We're going to probably try to just have fun and jam out at that show, so expect to hear some new and improvised material. Then the next night we've got another gig at the Grog Shop, opening for the much-hyped Boodah's Toothbrush. Should definitely be a show worth checking out. On the horizon we've got the Battle of the Bands on April 1st, I think, and another show at Peabody's Down Under in the Flats on April 17th. Oh, and we have moved yet again, hopefully now we are in our "permanent" room at our new rehearsal building. Yay!
2/27/98
The Peabody's show went really well last night. We were all pleased with how we played, we had fun watching the incredible Rev. Right-time and crew, and I didn't break any strings (because we remembered the backup guitar). We managed to hand out almost all of our 100 tickets, but the turnout was pretty low. I guess it was just because it was a Thursday night, and the headliners aren't very well known around here. We probably had the biggest audience of the four bands. Most importantly we made a good impression with the Peabody's management, so we expect to play there again soon. Thanks to our loyal friends who made it out even though it was a Thursday night. We're working on getting onto a Sunday night bill at the Grog Shop with Buddah's Toothbrush and one of the finalists from the high-school rockoff. More news on that as it comes.
2/23/98
There've been some changes and updates to our upcoming shows. First, we have free tickets to give away to our show this Thursday at Peabody's, so e-mail Sam at b-o-z-o-s dot com or Dave to get your free tickets. Also, our show at the Rhythm Room has been changed. We're now opening for a band called "King ov Heartz" instead of playing with Boodah's Toothbrush. We're probably going on earlier now since we're the openers. That's about it, so hurry up and get your free tickets!!
2/15/98
Friday night was our big Johnny Socko gig. We played first because the other opening band was waiting for one their members to show up around 9:30. There was a good crowd by the time we went on, including our nearest and dearest (as usual, thanks everybody who came out) as well as a couple guys from Ernest and the Borg Nine. Call it Murphy's Law, or blame it on Friday the 13th, or just call me a complete moron, but I had a little problem involving a broken string and a forgotten backup guitar. The guys managed to cover my sorry butt quite gracefully and we triumphantly finished up our set in good form. We took off to unwind at a couple parties after checking out the second band. Unfortunately by the time I got back, Johnny Socko was about to play their last song (a rocking rendition of a tune that I can't for the life of me remember the name of, but the chorus is something like "Anyway you want it, that's the way I need it, anyway you want it..."). They were pretty incredible! The night ended on a good note though when I talked to Cathy from the Grog Shop, and she said she appreciated that we brought in a lot of people. And we got paid. A lot. But it's not about the money, honestly. I'm in it for the kids. Anyway, we played a new song, tentatively titled, "Would You Like To See My Peanuts?" and we did a revamped version of "Punk Ass Bitch" by popular demand. If you missed the show, don't worry, you've got another chance to see us again, very soon in fact. We're going to be playing our first show at Peabody's on the 26th!!! We're playing with a band that sounds incredibly cool, judging solely by their name, "Rev. Right-time & the 1st Cuzins of Funk." It's a CD release party for them, so I'm sure it'll be a good show. So come on down to the Flats Thursday the 26th and check it out. See ya!
2/10/98
Well, we just got our first gig at the Rhythm Room! We're going to be the second of two bands on Saturday night, March 14th! That's the Saturday at the tail end of Case's spring break. Come on back from whatever warm sunny locale you fly away to so you can check us and "Boodah's Toothbrush" out that night. They're a funk band from Kent State University that got the place movin' last time they were there. It's only a $4 cover, and only $3 with a Case or Kent ID!! How's that for a deal? So mark them calendars once again. Oh! Also, we put It Ends Now and Lose My Head on the MCWRU CD that Bruce Brown has gotten put together. Look for that soon, also featuring Ernest and the Borg Nine, 5 Lanky White Guys, Commercial Paranoia Behavior Control, Bruce's latest band, the CWRU poets, and more. If you want a copy, go to the MCWRU show on Valentine's night. Even if you don't want it, go to the show anyway.
2/2/98
This weekend we moved out of our "old" rehearsal building, and put our equipment in a temporary storage area in our new rehearsal building. The new place is definitely a step up quality wise, and a little close too. Our room should be completed by this weekend, and we're going to try to set up there Saturday or Sunday. There may be some new show dates to post in the near future, so keep on the lookout.
1/18/98
Whoo! Our show with SHAG was a total success!!! By the time 10PM rolled around, there was still no sign of SHAG (they were having a hard time getting to Cleveland from Chicago), and I don't think the second band had shown up yet either, although I could be wrong about that. So, we just quickly moved all our gear onstage, did a line check (where each instrument is checked alone, not as a band), then started right into Funk and Roll Star. Our set went really well, and there was a good reaction from the pleasantly surprisingly large crowd. Our loyal fans turned out in force, but there were many people who'd never heard us before there so we got some good exposure. We kind of forgot to mention our show with Johnny Socko. Oops! Dave managed to sell some tapes, though, and we gave away some to other people including a couple members of SHAG. And Dave also handed out little mini-fliers about the show too. So hopefully the word got out a bit. The second band either hadn't shown or was getting screwed out of playing their set because of SHAG's travelling problems (probably bad weather and traffic), so we got some extra time and were the only openers!! After we finished, SHAG eventually set up and started. By then the crowd had gotten even bigger. The Grog was completely packed, literally. It was almost impossible just to move off the dance floor because there were so many people. They played an incredible (and long) set, never lettin the dancing stop for more than a few seconds the whole 90+ minutes. I for one was completely exhausted by the time they finished. They did a little bit of crowd surfing, which was cool at first but kind of got out of hand when some of the audience members get doing it over and over in spite of getting dropped by the crowd. All in all it was an excellent night, and to top it off, we actually got paid this time since we stuck around till the end of the show. And boy, did we get paid!!! We made a lot more than we thought we would. Plus, though we're not 100% positive about this, we may be playing second at the Johnny Socko show the 13th, instead of first! Gotta confirm that though. To celebrate the whole thing we went to Denny's and chowed down. Now it's time to finally go to bed and get a well deserved night's rest. We're all totally psyched for the Socko show in 3 weeks, and I think we're definitely going to have at least one new song ready, as well as some cool modifications of older songs. So mark you calendars!!
1/9/98
Well, this year is certainly off to a good start for us. We have another show at the Grog Shop, next week, Saturday the 17th! We're the only opening band! Check us out and enjoy the headliners, SHAG! Bootsy Collins endorses them, that's how you know they're good. That show and the Johnny Socko show should both start around 10PM. The bill for the Johnny Socko show hasn't been finalized yet, so when we know who the other opener is (if there is one) we'll post it. We're trying to work out the logistics of getting everybody back for practises now, this is the tricky part...
1/7/98
Happy New Year! Hope everybody had a fun New Year's Eve. The date for our show with Johnny Socko has been set, it is Friday the 13th of February, the night before Valentine's Day! Also, another Grog Shop show may be in the works for Saturday the 17th (of January). I should know the details of that tomorrow. Looks like it's going to be a busy couple of months! We're going to try to squeeze in writing some new material in between rehearsing for shows. Also, the .mp3 of our cover of the Marillion song "Cannibal Surf Babe" has been submitted to the people in charge of the tribute CD. All the submitted covers should be posted to the Web at the beginning of February. They will be voted on for a month and the final list of songs will be announced in March. I'll post the URL for the tribute CD's homepage soon so people can check it out and eventually vote for our cover!! That's all for now, more tomorrow.
12/6/97
Thursday we played on "Live From Cleveland" on WRUW. It went really well, the guys running the show did a great job of setting things up and making it sound pretty good. The best part is they recorded the whole show to CD-R, so we have a digital recording of it! We got our first real recodings of our three new songs from this semester, Lose My Head, It Ends Now, and our cover of Cannibal Surf Babe by Marillion. Plus we got good recordings of some of our older stuff that's not on our demo, like Belong, Lost, Coming to You, Her Worth, and Like A Brother. If anyone is interested in getting a copy we will be getting a bunch of copies burned sometime so drop a line. We're going to put up some .mp3's of the songs from the demo and some of the songs from the CD-R soon, courtesy of Eric Yeargan.
11/26/97
Sunday was our show at the Grog Shop. A fair amount of people showed up and shelled out a few bucks to see us, which we really appreciate. The show was going great up until Strange Nights, which we were playing as our third from last song. During the bridge I broke my high E string, and my guitar went totally out of tune. I tried to fix it during Belong, but it broke again and was too short. Eric, the fantastic guy that he is, volunteered to let me borrow his guitar and stepped down into the audience for Until The Next Time We Meet. So, from now on I bring a back up guitar. Oh well, live and learn. Cathy, the woman who books bands there, said she liked us and would like to have us back again. Next up on our plate is Live From Cleveland on WRUW, 91.1 FM, on Thursday the 4th (a week after turkey day) at 10PM. Please tune in, it'll be free and definitely entertaining. We are moving to a new rehearsal space in the same building as our old one for various reasons. The new room's smaller, but our rent will be smaller too. Also, it looks like Ryan will be co-oping in Toledo next semester, which will unfortunately complicate things logistically. We plan to keep going on though, so expect more funk and roll when we get back next semester.
11/19/97
Saturday we recorded three songs for our demo tape! Huge huge thanks to Mark Jeffers for finding the studio, setting up the times, and generally helping us out with the whole affair. We cut Strange Nights, Funk and Roll Star, and Until the Next Time We Meet. Last night we mixed and mastered the songs to DAT and cassette. After that we stopped by Hog Wild on 91.1FM, WRUW, for a bit. That was pretty fun, plus we got our whole demo played, hot off the presses!! Many many thanks to Hog Wild, he's the man. Check out his show, midnight to 2AM every Tuesday night on WRUW. This Sunday is the Grog Shop show!! We're all very excited. We may have copies of the demo for anybody who shows up at that gig. After that I guess probably the last thing we've got this semester is going to be Live from Cleveland on 91.1, WRUW. That'll be Thursday, December 4th from 10PM to 11PM. We basically take over the station for an hour and play live and talk. Make sure to tune in. So, if you want to see us live again this semester, make sure to come out to the Grog Shop Sunday!
11/3/97
It's set!! We are playing the Grog Shop on the 23rd! We'll be first of three bands, the other two being Ipsa Race and Gypsy Relic. Expect a media blitz beforehand. We're investigating trying to have some merchandise (like stickers and/or t-shirts) available at the show. Also, the 14th and 15th, we'll be recording a real demo! Finally! Maybe we'll sell or give away those at the show, too, depending on how many songs we get on it. Anyway, come out and see us at the Grog Shop!
10/27/97
Well, it finally happened. We've got our first show at the GROG SHOP!! We're either playing on the 9th (with Romans Go Home) or on the 23rd. We should know which date it'll be soon, and I'll post it as soon as we find out. Woohoo!
10/27/97
The Kent State show was Saturday night. We all had a total blast, and it went really well. It was a great experience and a fun getaway from Case. Kent was having their Halloween festivities that night, and it was like another world, filled with strange people, strange costumes, and for some, lots and lots of alcohol... We debuted our new cover of Marillion's "Cannibal Surf Babe", which the crowd seemed to enjoy. Hopefully we'll make it onto the Marillion tribute CD with that tune. Next up is the MCWRU show on Saturday the 8th at the Rough Rider Room. Sometime after that is the Battle of the Bands.
10/10/97
Practise for the Kent State show continues. Our cover of Cannibal Surf Babe (by Marillion) is complete, and hopefully it will rock the Kent audience as much as it rocks us. We'll be playing it for the organizer of a Marillion tribute CD that we are trying to get on, so we're going to have to do an awesome job. We're not too worried though. There may be more developments on the horizon, so keep your eyes peeled for announcements here.
9/28/97
The Res Hall Rumble was last night, and according to the loyal fans who came out to see us, it was our best show ever. Our two new songs went over really well, and we played better than ever before. All the practising really paid off. There may be pictures from the show eventually, and we have a tape of it too, although we haven't listened to it yet so we don't know how it turned out. Scans of the pictures should be up eventually, and possibly clips from the tape too. Also, we are getting a show at another college, possibly some time soon. More details on that as they're worked out. Dave's out of town, so we're taking a week off. After that we'll be back to work rehearsing for the Kent show.
9/15/97
Not much happening. I guess we sort of got blown off at the Grog Shop, no surprise. We've got the Res Hall Rumble in a couple weeks. We're mostly just trying to get a couple new tunes ready for that.
8/31/97
Off Campus Show Update: While attending an incredible show by Groove Patch and Funkomatic at the Grog Shop last night, Dave talked to Cathy, the woman who books the Grog's shows. We had planned to try to get her to listen to a short tape with clips of a few of our songs while we were there, but there was too much noise, so we left a "demo" with her. She told Dave to call her on Tuesday. Also, Dave talked on the phone with the music manager for the Rhythm Room (formerly the Last Drop). He said he had heard the tape Dave dropped off there a few weeks ago, and that he liked what he had heard. He said to call back around the end of September, because he probably wouldn't need any more bands till then.
8/28/97
I talked to Chuck Diamond, musical co-ordinator for the University Circle Arabica (on Juniper Road by the Northside dorms) last night. He said he wanted to hear us play, so we're going there next Wednesday to stop by and do 3-5 songs unplugged like we did last semester. It's gonna be a lot of fun, the place has a great, friendly atmosphere, so stop by! If it goes well, we may wind up playing at Arabica's Halloween party. We've been tossing around the idea of recording a better demo this weekend. Don't know what's gonna happen with that yet though...
8/26/97
Hey! Welcome back to the continuing saga of Chicken Fried Funk. Although this semester is still fresh and new, there is plenty to report about the band. First, the biggest news (and the best news for those of you who live in Kusch) is that we are renting an off-campus rehearsal space! So far we have practiced three times in one week! It's really great, not too far away, and we can go and play with a minimum of set up and tear down. We are sharing the space (and rent) with Romans Go Home. The building and space are really cool, so expect some home movies soon. Beyond that, we are planning on incorporating some piano and organ parts played by Javo into our new songs. We worked on a song tonight that totally rocks. We are so far heading in a funkier, jammier direction with our sound this semester. Expect some serious booty shaking at the premiere of our new material. As for shows, we're going to be jamming acoustically sans Ryan in Tippit on September 1st if anyone wants to stop by and hang out. After that, there's this year's Res Hall Rumble, to be held in the Fall, the end of September sometime. I believe it's going to be held in the basement of Crawford again. We will probably debut at least one new tune at that show. We want to actually play off campus this semester, so keep an eye out for CFF at The Euc or Grog Shop or something. Also, we are still tossing around the concept of a CFF CD-ROM, with music, lyrics, art, movies, interviews, etc. Yes, it's kind of ridiculous to do all that for a little college band, but hey, I get real bored sometimes, ok? Anyway, that's all for now.
4/26/97
Well, it's been nearly two weeks since I wrote news and we've since had two shows. First, we played in the basement of Crawford for the closing party of the Residence Hall Rumble. That was pretty fun! We got to play our whole set for the first time in months. We played well and had fun but we suffered from "First Band Syndrome." We started at 9 and the crowd was fairly small at that point, and most of the people just sat and ate while they watched us play. But we did get to see Slim Jim and Him and Ernest and the Borg Nine again. Slim Jim and Him played an awesome set, which they concluded with "Message in a Bottle" by The Police. By the time they had gotten into their set the crowd had grown to a decent size. Then Ernest and the Borg Nine came on and did their thing. They started off their set with "Homo" by the Screaching Weasels, I think. It was a pretty good night, except for the usual sound troubles and some problems with people taking it all a little too seriously. Then last night was the Damage Party at the Theta Chi house. That was a total blast, there were lots of [drunk] people dancing and everybody had a great time. We gave away two key-chain rubber chickens and one full size rubber chicken. We played three covers, "I Need More Time" by The Meters, "On Any Other Day" by The Police (during which I really struggled to do backing vocals), and "Creep" by Radiohead. Plus we played extended versions of several of our songs, and debuted some jams that will most likely become songs next semester. Near the end of our set I broke a string and spent several minutes trying to put on a new string. I eventually gave up and decided to play my acoustic through my amp. This worked well except the first of the two songs we had left was "Belong" which ends in distorted guitar soloing over a long heavy jam. I couldn't use my distortion with the acoustic because it fed back too much so I had to improvise something, but it all worked out surprisingly well. Everyone was grooving for "Until the Next Time We Meet" and we had a pretty good finish. Plus we got paid probably more than we'll ever make again at any one show!!! We've got one last show before the summer splits. This Monday MCWRU is going to blow the roof off the Rough Rider Room. We'll be there, in our suits no less, playing for 45 minutes to an hour, as will Ernest and the Borg Nine, Don't Blame Jonny Mango, and Slim Jim and Him. You can't afford to miss it!
4/14/97
The Battle of the Bands was incredible!! If you weren't there you really missed out. First were Ernest and the Borg Nine, who entertained the crowd with their punk/ska originals and covers and crazy antics. Then we went on, and played a quick set, decked out in our best suits. The crowd seemed fairly responsive to our new and improved stage presence. Then came Pocket, and if you missed them, then you really missed out since they just formed for the one night. They had a lineup of 7 of the most talented musicians on campus (and near campus). They played a couple originals and a couple covers (including Superstitious by Stevie Wonder), ranging in styles from jazz to gospel to ska. Then came the highly original Don't Blame Jonny Mango, who blended acoustic guitars, melodic two-part vocal harmonies with sequenced drums and percussion as well as samples. Last but not least came Slim Jim and Him, who's awesome set of instrumental jams and funky bluesy songs got cut short because of time limitations. They opened their set with Van Halen's Jump! Pocket took first, Slim Jim and Him took second , and surprisingly, we placed third. We thought that Don't Blame... would take third but they were plagued with various sound related problems. Everyone had fun playing and listening to each other and talking music and stuff. Our next show, in which we'll actually get to play for an entire hour!!!, will be this Saturday at Crawford for the final party of the Res Hall Rumble. Check it out! After that is the Damage Party, then the MCWRU electric show which I guess we are doing after all on the 28th. Then we're taking a long break.
NEW COLOR VIDEO STILLS ADDED TO FOTOS PAGE!
See us at Strosacker in color! Coming soon, QuickTime movie of our new song, Let It Show, taped at Strosacker.
New song on songs page!
Check out Let It Show on the Songs page It was recorded live at Strosacker!
CFF puts up its dukes on 4/12/97!!!
Come see us fight for our right to funk in the UPB Battle of the Bands at the Spot.
4/2/97
Well, a lot has happened since the radio gig. The radio show was a lot of fun, and it went very very well, except for a few technical problems (we were sitting in two different rooms, 2 in one room, 3 in another, with no real way to hear each other's instruments, so our live acoustic performances were less than awesome). Everybody, including Hog Wild and Beaker and the callers and listeners had fun, it seemed like. Shout outs to "D" and "Cooly C" for callin' in. Anyway we've got the Battle coming up in a couple weeks. We'll have again only 30 minutes to play, because several acts signed up. The roster looks very exciting so make sure you stop by The Spot on April 12th between 9PM and 12AM. After we may be playing an MCWRU show on the 21st of April at The Spot, and then, THE BIG ONE! The Theta Chi Damage Party!! That should be our best show all year. We'll be debuting a lot of new material as well as some covers, of such bands as The Meters. Those of you who know The Meters will know it's gonna be real funky! We'll be playing our full set and then some for the first time in a very very long time.
3/22/97
The Strosacker show is over. We played our three sets, and actually got paid for the first time. Chicken Fried Funk made money!!! Pretty amazing. Anyway, there were some minor problems with the gig, like we had to be quieter than we expected (but still plenty loud) and we had to start earlier than on the hour and we didn't have as long to play as we thought we would. Also, the turnout for the 7 and 11 shows was kind of disappointing, but the 9 crowd was fairly large. But over all it was an incredible experience, and was pretty fun to boot. We got a lot of behind the scenes footage as well as a very good recording of one of the two new songs we debuted that night. A documentary of the show is planned. Check back here for info...
3/18/97
We're back from Spring Break! Ready to rock of course. We practice Tuesday night in order to prepare for our gigs at Strosacker this Friday night. We may go costume hunting tomorrow afternoon also. The new fliers for the show are done. You can check them out here and here. We'll be posting them Wednesday night after midnight sometime. No luck getting any off campus shows booked over the vacation. We're still working on it though. We are going to audition to play at the Theta Chi Damage Party, their year end bash 'n' bash. That could be a fun time if it happens. No more demo news unfortunately. Getting time with the engineer is only going to get harder towards the end of the year, and summer is quickly approaching... On a happy note, we should have a pretty good PA for the show Friday, so bring your ear plugs! Just kidding, we won't be too loud.
3/5/97
Well, we got to the studio and mixed down two songs to DAT. Not much progress, but better than nothing. We are seriously planning to take what we now have recorded to the Grog Shop, the Euclid Tavern, and possibly Peabody's if we can get out there, on Friday or Thursday. Also, tonight I got the number of the Music Director at Arabica. How about some Chicken Fried Funk unplugged? :) Arabica could use a little lively music... Anyway, come see us rock Strosacker at an unprecedented event. For the first time ever a live band will be opening the Film Society's movie. For a mere $2.50 for members and $4.00 for non-members, you get to see a great new movie, Microcosmos, plus see Chicken Fried Funk play a 30 minute set before the show! Who can pass up such a bargain?! You gotta check it out!